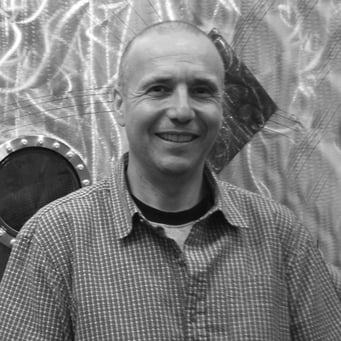 Before joining the PVD Products team, Larry Margagliano developed his engineering background in various industries. Considering himself a master engineer, Margagliano has been on the management side of projects as well as implementation. He has experience setting the technical approach, doing the hands-on work, and having the final project sign-off. Below, Margagliano shares what it's like to learn a new technology and key considerations for system design.
What is your background in engineering?
I have been in engineering and engineering management for 35 years with experience in a wide range of industries. I have worked in the aerospace industry designing space crafts and I was involved in the engineering design of the Predator drone. I have been a part of nuclear ship construction, and my shift to civil construction allowed me to be a part of the engineering of show rides like the ones you see at Disney.
My previous experiences are quite different from what PVD Products does, but I was consulting in a company that works in a similar industry prior to coming here. The manager I was working with at that company pointed me in PVD's direction.
What interests you most about the work you're doing at PVD?
Physical vapor deposition is not a technology I have previously been exposed to in other work experiences. I've taken a big interest in the physics of the equipment we design at PVD. I've enjoyed learning how physical vapor deposition process works and the various applications it's used for intrigues me.
Although I have had some experience with coating processes before, this process is new and a challenge. My range of experience has helped expose me to different types of equipment before, so I am comfortable with the various types of systems PVD operates. From an engineering standpoint, it's pretty similar to other jobs which has helped with my learning in this role.
As a Principal Engineer, what is your involvement in the tooling design process?
Because PVD's engineering team is small, the entire team is involved in executing all levels of design. There is no division of labor or layers of hierarchy like you find in other companies. From drafting and drawing to high-level execution, the PVD performs all tasks.
I like this approach of full involvement from drafting and analysis to implementation because it reduces the downtime between departments. There is always a new challenge to solve and being involved in each phase allows me to use different skill sets.
What are the top recommendations you would give to customers when designing a custom deposition system?
Just as there are keys to project success in other engineering-focused industries, designing thin film deposition systems requires attention to details and substantial planning.
Customers should know what they want and what they are looking for – It's common that the desired outcome is identified, but customers aren't clear on what coating system they actually need to achieve it. Without a clear understanding of necessary tooling, project scopes can be skewed.
Realistic expectations on cost and schedule – Designing a custom deposition system can get expensive quickly with all the options that are available. It's important to know what features drives cost up. Deposition systems also require long lead time depending on the amount of customization. The design process runs a lot smoother when those two factors are decided up front.
Establish parameters for conflict resolution – Setting expectations up front on a project about how conflicts will be resolved eliminates delays later down the road. It's inevitable that the project will go awry at one or more times during the process, but with previously established arrangements on how to resolve these issues the project can keep moving forward.
---
To align your budget with your custom deposition system needs, download our free guide:
Cost-Drivers for Custom Deposition Tools